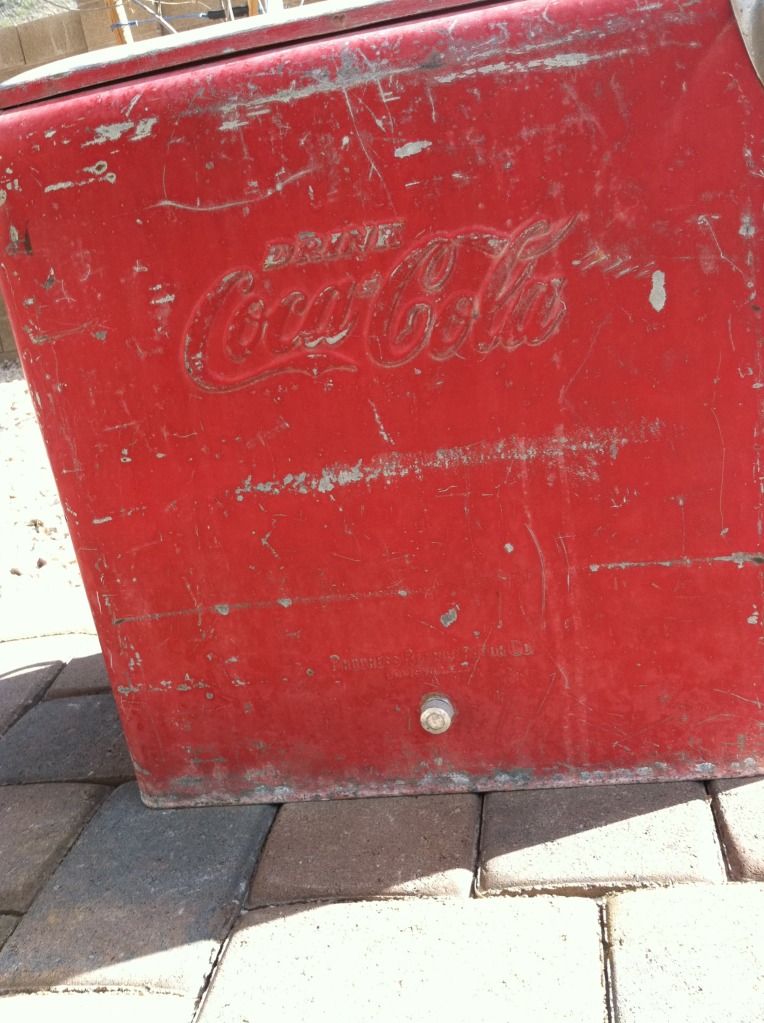 My husband uses this antique coke cooler to store his barbecue tools, and it becomes a conversation piece when we entertain family and friends.
I treasure the worn look and feel of old things.
Some of my favorite items are hand stitched quilts and comforters, aqua canning jars, vintage cards and linens, cracked stone walkways, crumbling castle walls, Victorian fringed lampshades, dog-eared books, giant gnarled trees and wrinkled hands. A creaky porch swing stirs my imagination with possibilities of untold stories. Antiques carry a whisper of past struggles and survival, soothing my soul in rembrance--I'm not alone. Others have walked before me and paved the way. By bringing a few of these items into my home, I create an atmosphere that feels lived in and comfortable for my family.
But I also love the gleam of new.
There's serenity in the sleek modern look. I appreciate it because I'm not a fan of clutter.  New feels hopeful and fresh. The untouched cleanliness has a pure feeling, but brand spanking new still requires a personal touch to bring warmth and realness. Something old, on the other hand, already bears the scars of life.
What really catches my eye is the contrast of the two used together.
Past and present connect when I slip on a pair of worn jeans. Sigh . . . the best of both worlds. Place an infant's hand into the wrinkled grandparent's, and a chord strikes in my heart. I get feelings of eternity and smallness. How can such a combination leave us emotionless?
In our home, we surround ourselves with a mixture of the old and new. For me, it reflects a more complete picture of life by bringing past and present together. I'm grateful for my cell phone and lap top computer, but my antiques remind me of the worthwhile pleasure found in simplicity.... paring down life to its core, which is love.
How do you combine the old and the new? What's your favorite old item and favorite new?
(This is an article I did for Melissa Norris. You can find her blog at http://melissaknorris.com/ )

Categories: Personal life