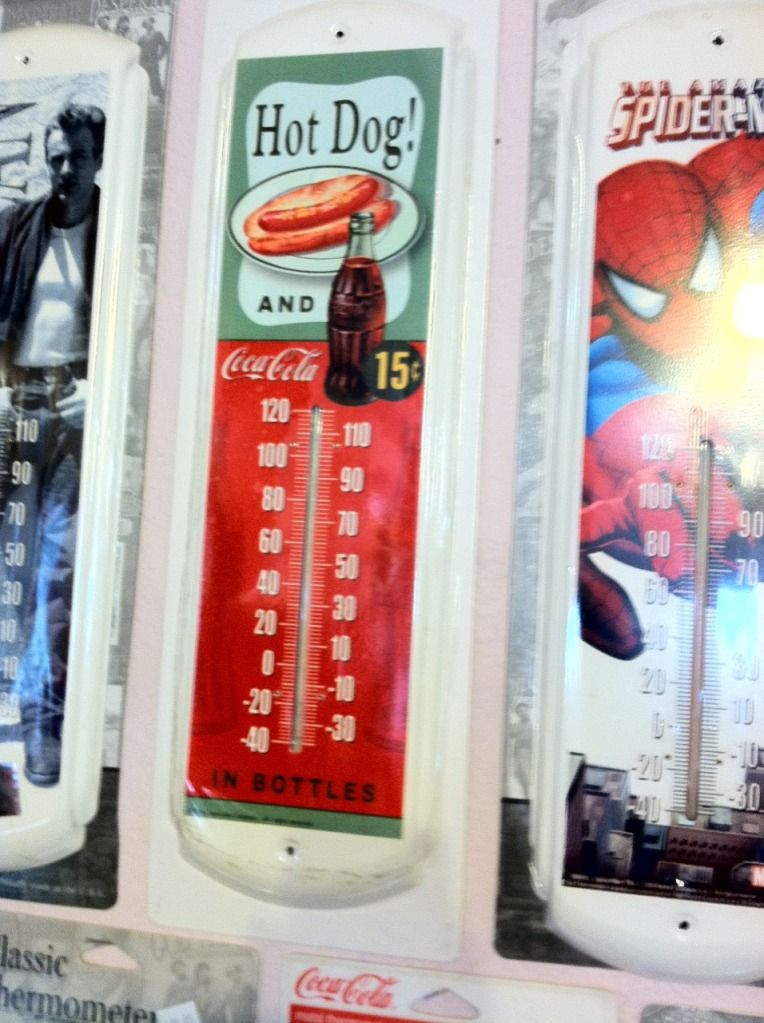 Hotdogs and Coke
Jim looks forward to junk food--especially hot dogs--when I go out of town. I saw this cute thermometer while shopping in Leavenworth, Wa, a little Bavarian style town. It was the type of store my husband would enjoy. Antiquing is one of the things we do for fun.
This sister trip wasn't as jam-packed with sight seeing as most. We normally do at least one event to stretch ourselves. This time, we tweaked the tradition a bit. Decided to learn something new together.  We stayed inside our darling B&B guesthouse one morning and took up beading.

Making bracelets
We used the same pattern but chose different beads which made them similar but unique. This reminds me of a sister saying:
Sisters are different flowers from the same garden.
(unknown source)

I'm on the left.

I returned home refreshed and full of inspiration. While we can't all get away, it helps to shake up our routine so that our lives don't get stagnant. How often do you dine on hotdogs and Coke?
What do you do for fun? What brings you and your household refreshment and inspiration? Any summer tips?

Categories: Personal life