My cell phone's addictive.
Recently my daughter referred to her preschooler as her sidekick.
I'm an empty nester. My cell phone's my sidekick.
I take it everywhere, talk to it, ask it questions anywhere anytime, and we have our special play time too. I have to take care that hubby doesn't get jealous. Oh yeah, and visa versa.

Ever hear the saying...a family who plays together stays together?That's adapted from Mother Theresa's saying, the family who prays together stays together. Hmm.  Wonder if that's true about a family who plays on their phones?
Awhile ago, hubby and I were in Chilis for dinner and I was intrigued by a father-daughter combo sitting across from us. Some call it eavesdropping. I call it book research. Anyway, she was about eight years old. I noticed the dad was ignoring her and messing with his phone--probably checking messages. This went on throughout most of the meal. I felt heavy-hearted. Of course I didn't know their situation.
But what an opportunity he was missing to connect with his little girl.
But then something special happened. He set aside his phone and asked his little girl, "Would you rather have five bottles stuck to one hand for a year or a bucket stuck on your foot for a year?"  Or some such question. Then they shot questions back and forth for the remainder of their time at the restaurant. And my heart sang with happiness over their fun dad-daughter moment. He had balance in his life.

The would you rather game is called Zobmondo.
Zobmondo Link

http://www.diannechristner.net/apps/links/

My Zobmondo question to you is, would you rather give up.......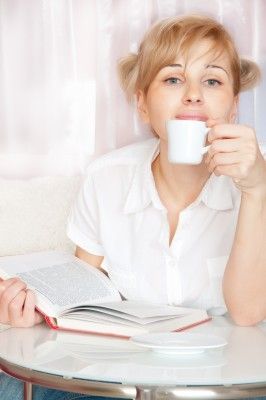 Coffee or Cell phone?
For health reasons, I had to give up caffeine. I did it cold turkey and was foggy-headed and headachy for several days, not to mention sleepy. But afterwards, I experienced the world all afresh. I felt so even-tempered and peaceful. Yes, even lucid.
Should this tragedy ever happen to you, here's some tips.

Monday  - shop for a new comfy pillow and place it on sofa.
Tuesday - place Christian fiction novels such as Plain City Bridesmaids on coffee table. Better have an entire series on hand.

Wednesday - sip one pot of coffee flavored with your favorite creamer while listening to Kelly Clarkson's "Since U Been Gone".

Thursday - begin. Warning - this could take several days.

Detox with plenty of water and treat yourself with lemon or a replacement like soothing chamomile tea.
Open fiction and relax. Okay, okay. Television or music or even your cell phone will work here.
Watch out for pain killers. Many contain caffeine.
I hope you don't have to quit, but if you do, don't fret. Once over the hurdle, it's quite freeing. I can even walk-jog in the morning without it.
And for those who have no intentions of quitting....
Here's something fun for you.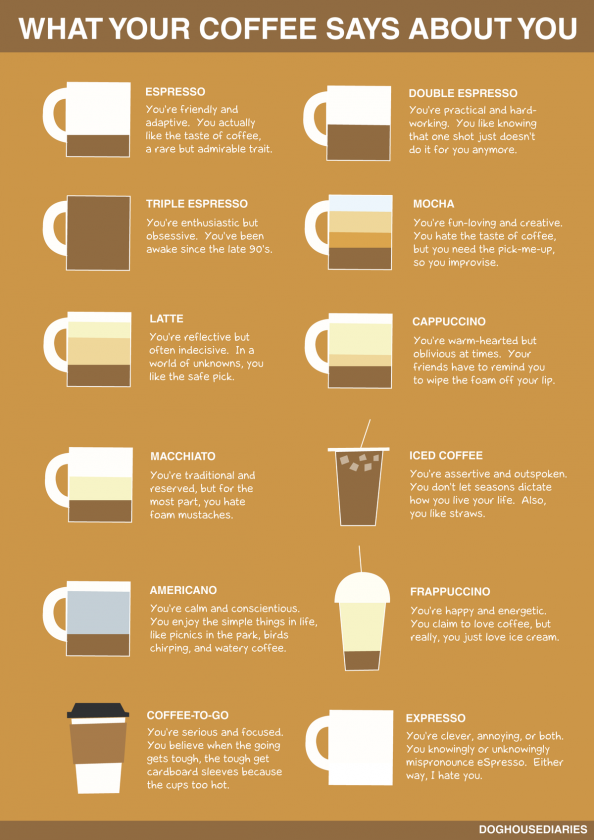 If you're a coffee drinker, which type are you?
Tweet: What Your Coffee Says About You..

Whichever, I'm sure you live a very balanced life. Like me.

Categories: Personal life - Reality Posts