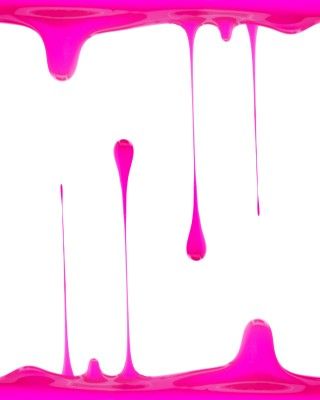 The worst moment of my week was . . .
. . . returning home from a trip Monday night to discover my car was leaking pink fluid. The surprise that my car was about to give birth wasn't fitting in with my busy schedule.
I had a super important appointment the next morning.
If you've been following my blog, you know I've had a hate-hate relationship with my eye glasses for the past year. I was finally getting new ones. Wahoo!
Previous blog post

http://www.diannechristner.net/apps/blog/show/24722628-the-dressing-room-bridal-gowns-part-three

While I was in Houston, my daughter helped me find adorable frames at an eye glass chain with one hour service. The glasses I've always loved are back in style. They're large, plain rimmed--what I call nerdy--glasses.

This is a reality blog so I admit I'm a vain plain woman (though I fight against it). In Houston every night before bed, I tried them on in front of the mirror.  Without prescription lenses, I put them over my detestable glasses and dreamed of a love-love relationship.
With my heart set on getting into these babies,
I couldn't wait any longer.
On Tuesday morning my auto repairman assured me it was early labor and I could drive my car into the dealership. Perfect! After being gone ten days, I was stuck with pants that required high-heeled shoes. I didn't think I'd have to walk far because Google placed the eye glass store on the perimeter of the mall.
Google lied.
It was inside the mall. My feet loathed Google. But the smell of new glasses and the friendly clerks swept me inside and my pain diminished. The first item of business was paperwork, but I'd registered on my home computer.
Only there was a glitch. I had to redo it all.
Not a problem. With one hour service, I'd soon be out of my detestable glasses. No more pinched nose or blurry vision. A chatty assistant took me to the examining room where she interrogated me with bright lights and a face harness--she wanted tips for her wannabe writer son.
Now sometimes I blink at the worst of times, and my eyes decided the puff of air glaucoma exam would be one of those times. The chatty gal scared my eyes a dozen times. A real torture chamber. But I prevailed by dreaming about my new glasses. She finally threw up her hands. Another girl entered.

By this time, I was smart enough to figure out when the puff was coming which made my blinking reaction all the worse. My dry, strained eyes convinced me I was glaucomatic. But the new girl was an angel. She didn't quizz me. She turned off the lights and fan and sweet talked me through it. She was able to surprise both eyes by the fourth try. After that my eyes blinked through the remaining tests. The exam lasted over an hour.
This was my first painful eye exam,
definitely kin to a dental filling.
Yet my reward awaited--new lenses.
I relished the comfort and relief they would bring.
Did you know polarized transitional lenses aren't a stocked item? They take TEN WHOLE DAYS. I sagged with disappointment as they pressed curly paper sunglasses into my hands. Since I wear transitional sunglasses, I tossed the paper gems into my purse.

When my blistered feet stepped into the sunlight, I got a glimpse of what the rapture might be like. I quickly retreated inside to fish out my curly paper sunglasses. They stayed mostly flat when I placed the detestable glasses over them. But the light remained brilliant.
In the car I tried to text my daughter to whine,
but my eyes were too blurry so I hit the road instead.
The street signs looked foreign. I removed the curly glasses. Worse! I put them on again. When I got to the dealership I removed them for vanity's sake and braved the sunlight. Inside the air conditioned office (It's still 108 degrees in Phoenix) I sank into a chair and squirmed a throbbing foot out of its shoe.
The serviceman asked for my warranty information. Ach! Back to the car. Pain, Blink, Pain, Blink. Then I remembered. It wasn't in the glove box. Recently thieves were breaking into cars in church parking lots. They stole garage door openers and paperwork to break into homes. Jim and I outfoxed them. We removed most of our paperwork.
I couldn't remember anything about our extended car warranty
except hubby assured me it would be covered.
I tried to convince the service repairman my laboring car had maternity coverage. He wasn't a talker. I grew frazzled and filled the silence by blurting that I was blurry-eyed from a bad eye exam. I regretted that on my next trek back to the car ... pain, blink, pain, blink...for insurance info for a loaner.
Then my luck changed. Evidently he was frazzled, too, because he let me take the loaner anyway. At home I found our warranty, and my car wasn't even pregnant. It was something mechanical.

Had any vain-plain moments?
How about your worst or best moment of the week.

Categories: Personal life - Reality Posts