Autumn is my favorite season with its crisp crock-pot days and new beginnings.
I'm riding a high because this Fall was my 6th annual sisters trip that took an interesting twist this year. The three of us invited our brother along. We spent a fun hour standing on a scenic bridge overlooking colorful foliage and rushing stream while trying to decide what to rename our trip. Siblings trip just sounds wierd. Any suggestions?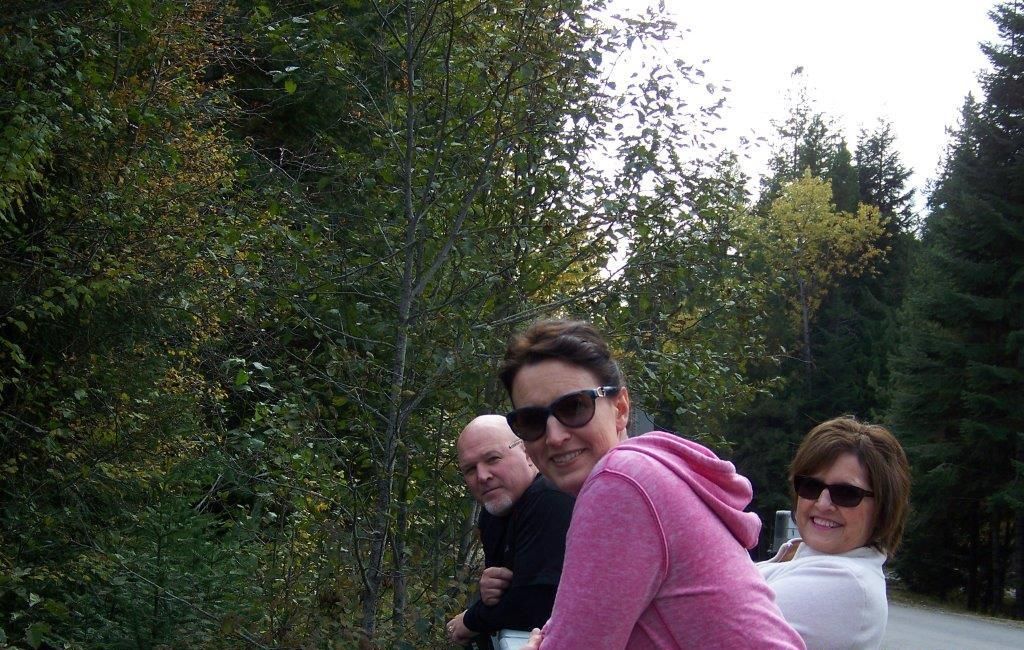 Having Bruce along changed the dynamics in a fun way.
We actually made our retired military-macho brother blush a few times. Once we backed him in a corner while playing Loaded Questions. Have you ever played it?
http://www.diannechristner.net/apps/links/

One person reads a question from a card (him at the time) while the others write their answers. When these are read, he must match the answers to the siblings. The question went something like this, if you could make one thing in your life smaller, what would it be? Since sisters think alike, we all transposed smaller to body parts. So one wrote, arms, one guts, and one behind. Well, you can see Bruce's no-win situation. (And don't you dare guess!)

In the past, Chris (from California) and I (from Phoenix) fly to Spokane to start a road trip from sister Kathy's house. This allows us to spend time with our folks in Spokane. Bruce spent years in Alaska in the Air Force and recently moved his family to Spokane, which is why he wasn't included earlier.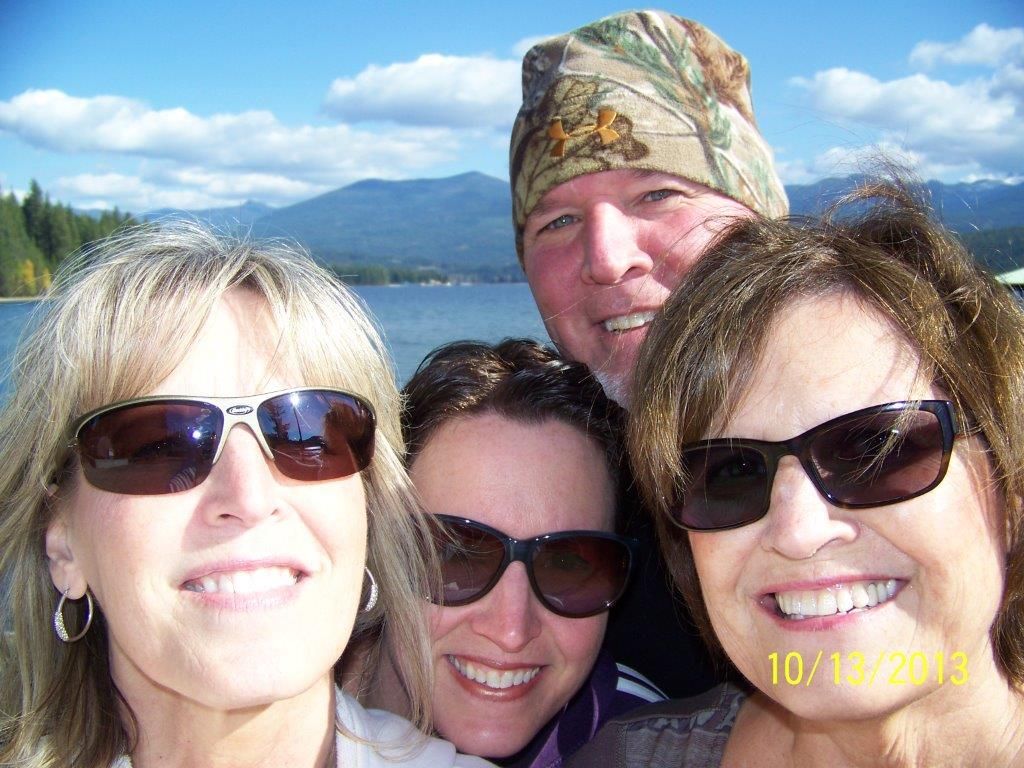 In order...Kathy, Chris, Bruce and me sporting a yellow date on my chin.

This year we stayed in a cabin resort at Priest Lake, Idaho.
Every year we do one thing to stretch ourselves. We're kinda like three chicken-sisters who together get daring. We made the mistake of mentioning this to Bruce, but since this was his probationary trip, he didn't push us to do something beyond daring. Shuddering here. Did I mention he taught survival to military pilots which included officiating a mock prison of war camp? Anyway, this year we chose kayaking.
I was fantasizing about drifting in colorful kayaks on the pristine snow-capped mountain lake. But when we went to the docks to rent them, they were locked up for the season. (not mentioned on their website). Actually, the day turned out to be a tad windy and when fantasy met reality, we probably would've gotten ourselves beached.
Trying to decide if we were disappointed or relieved.
We had some great devotional and prayer times together and decided that Bruce had been our missing link. Probation ended.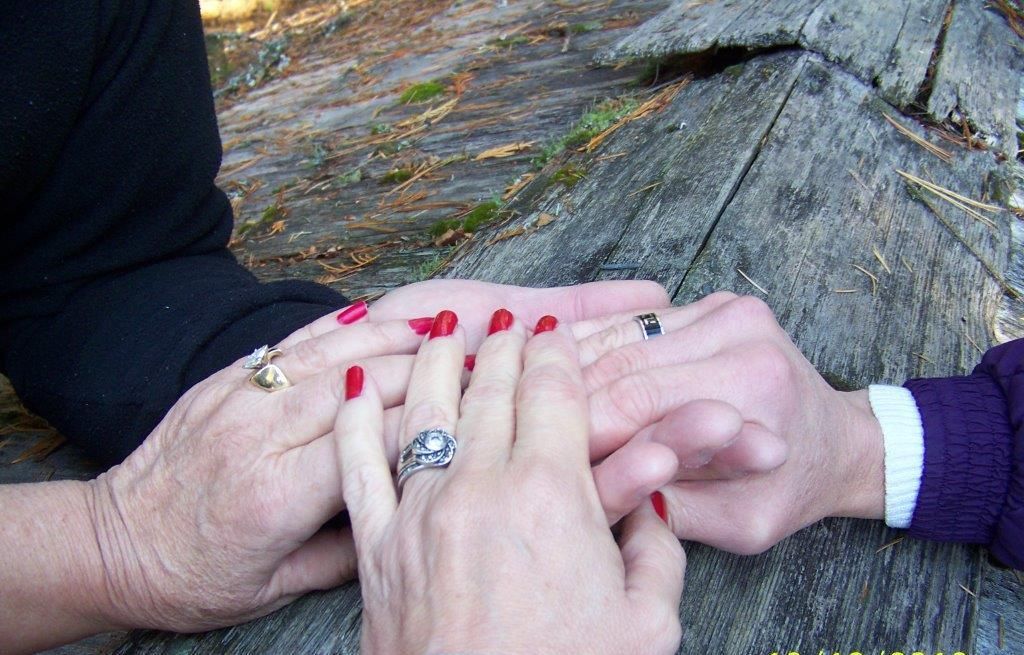 Upon my return home, I decorated for Thanksgiving. Then hubby and I went with our son's family to the pumpkin patch. Schnepfs Farm in Phoenix has everything from a roller coaster to pig races. The evening ended kinda like Duck Dynasty with us gathered around the table eating Schnepf's homemade apple pie.
That pie was pure bliss and yet another reason to savor Autumn.
What's your favorite thing about Fall?

Categories: Personal life - Reality Posts