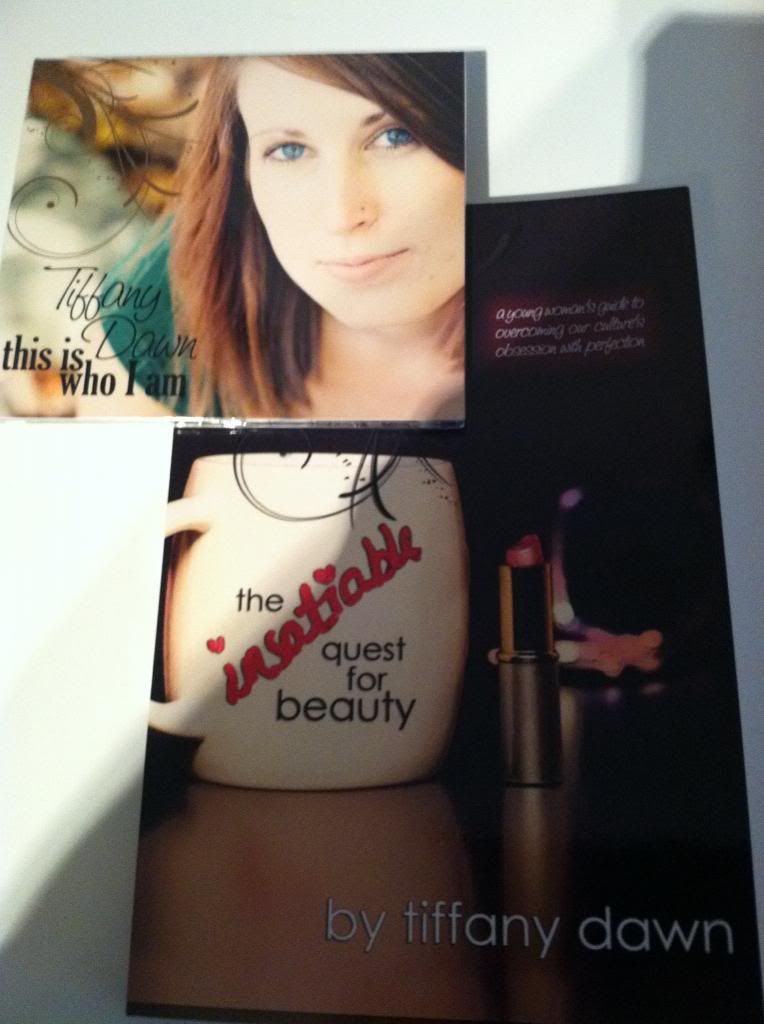 It's time for a giveaway.
For me, Spring is all about new beginnings. Recently I read…and want to pass along…this book and music CD for young women who struggle with self esteem issues. I think it fits the theme of plain girl romanticizing.

The Insatiable Quest For Beauty by Tiffany Dawn is a young woman's guide for overcoming culture's obsession with perfection.
Each chapter is a coffee date with Tiffany. She shares about her quest for beauty and how it affected her eating habits, her self-worth, and her relationships. These chats cover issues like body image and low self-esteem. She gives entries from her diary and shares her journey to freedom.
A sneak peek at a few chapter titles:
To Be Beautiful
Unconditional Love
A Healthy Balance
Models, Image, and What You Can Do
She concludes with a chapter entitled, Your Story. This is where her story ends and she adresses her readers about their unwritten stories, although she offers quality tips throughout the book.
Now Tiffany Dawn speaks and performs her music across the United States. Her CD This is Who I am is included in this give away.
To enter the giveaway:
Leave your email addy in a comment. Every time I do a giveaway, it saddens me that some forget to leave their email address. I need these to contact the winner. Your email will remain hidden, if you register as a reader on this site. If that is the case, just leave a comment to be entered.
Giveaway ends April 9th
Blessings,
Dianne

Tiffany Dawn's website.    http://tiffany-dawn.net/fr_home.cfm
Winner is Diana Montgomery...Congrats!

Categories: Personal life, Plain City Bridesmaids